Toronto September Camps 2020
Toronto September 8 – 11, 2020 Camps @ Rinx
*NEW COVID-19 SUPER SAFE PREVENTION PROTOCOL*
Everyone's safety is paramount, and to that end we are implementing the following: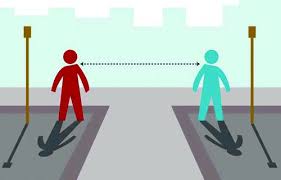 Smaller camp sizes – following government group size regulations and protocols.
Half-Day Programs
On-ice once a day in order to minimize indoor interactions 
Off-ice training will be outside – where we will maintain a minimum of 6 feet distance apart from others
Mask wearing is mandatory throughout the rink. Please don your mask prior to entering, and keep your mask on before and after camp/class, as you move about. Once on ice you may remove your mask as long as you maintain at least 6 feet of physical distance from others.
Instructors will wear masks while teaching on the ice.
In order to help maintain physical distance students will come fully dressed. Access to dressing rooms will not be available for use until further notice.    
We will have lots of hand sanitizer available, and although we still recommend frequent hand washing when possible, for the times it's not possible or practical to do so then please use hand sanitizer.
If you are feeling sick or have come into contact with someone who is, please cancel and stay home.
Tuesday September 8 – Friday September 11, 2020 Fierce Camps!
Click the links below for the camp you want to join: